KeeService Company is proud to be an all-in-one solution to your waste management and compaction equipment needs. Along with our inventory of new loading dock products, and our repair services, we're happy to offer a selection of used products. Our used equipment varies based on reliability, so check back regularly!
Contact Us
---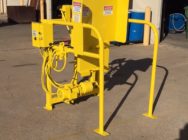 Price: $2455.00
Cart tipper is designed to dump toter 95 gal trash cans
---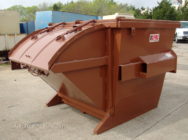 Price: $4850.00
KP6F Front load compactor go to   http://keeservice.com/files/Compactor_Self_Contained_ks6f.pdf    for specs
---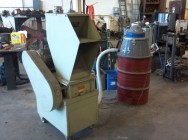 Price: $6,250
Light / medium volume destruction of paper, optical media, key tape and a variety of media in various waste particle sizes. Rated by the NSA at 500 pounds per hr for High Security ( 3/32″ ) and depending on desired particle size, up to ...
Read More →
---