Compactors, Balers, Shredders and More!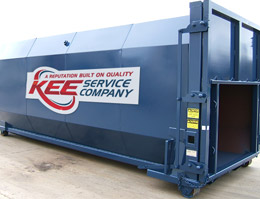 Kee Service Company is proud to offer everything you need to stock and supply your loading dock with waste disposal machinery and equipment. Whether you're looking for a new Compactor or Baler, or are trying to repair your existing equipment, look no further! Kee Service is proud to carry the product you need!
As a major player in the loading dock equipment industry, we take pride in our decades of experience providing the highest level of product and customer service. Please feel free to browse our site and take a look at the equipment and services we provide. We'd be delighted to hear from you!
Better Equipment
Better Services
A Great Team
Better Customer Service
The Total Solution
Our Products
Testimonials
Kee Service Company has been a reliable service provider to Republic in the Dallas area for years.  Ross has been a dependable source of help in all situations but especially stands out when those critical issues, which depend on immediate response, come into play…. Read More →
View All Testimonials →
Our Services